Danielle Burgio left home, went to New York and within two weeks landed her first acting job in the Andrew Lloyd Webber musical Starlight Express, which has an entire cast on roller skates. The musical was incredibly successful and staggeringly difficult to perform!
After New York, Danielle Burgio headed for Hollywood and created a mind-boggling amount of work as the triple threat of actress, dancer, and stuntwoman. She has worked consistently in both TV and film and continues to stretch her skills. Danielle Burgio 'moonlights' as a director and writer, and has two award winning shorts, Lucy Falls and Girl Trip.
As a stuntwoman in both film and television, Danielle Burgio has stunt doubled for a huge array of stars, including Jennifer Garner, Michelle Monahan, and her possible favorite, Carrie Anne Moss (Trinity) in the Matrix sequels. Her work can be seen in TV shows such as Ghost Whisperer, Angel, and Scandal. Her films include the aforementioned Matrix sequels, Daredevil, The Green Hornet and she was stunt coordinator for The Blackout.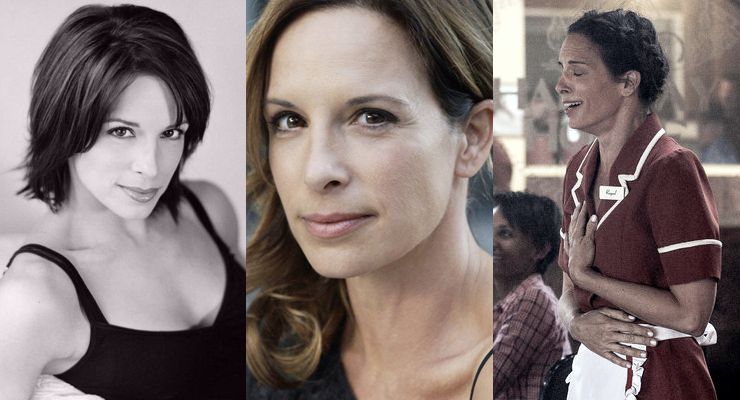 Danielle Burgio's diverse talents have led her down an exciting path from Broadway dancer to top Hollywood stunt woman, to up-and-coming actress of the moment, and as that path continues to wind and take its turns, the future can only be golden for this very talented young woman. At an early age, Danielle left the confines of Greensboro, North Carolina, where she grew up, and headed out to New York City to live with her grandmother. While in New York, Danielle found early success both on Broadway and touring nationally.
After touring through Los Angeles, Danielle quickly realized where life's path was leading her. She quickly packed up her life and headed west finding herself performing alongside Cher at "The American Music Awards". Being the social butterfly that she is, Danielle quickly began to make friends all over town and it wasn't long before she encountered a couple of stuntman. A little interest led to a little help and before she knew it she was on the set of John Carpenter's Vampires (1998). This powerful experience quickly caused Danielle to switch gears. She hit the pavement running and enrolled in gymnastics and martial arts classes, letting the stunt coordinators around town know who she was. Her reputation led her to the producers of TBS Superstation's Worst Case Scenario (2000). They invited her to co-host as "Gear Girl", which enabled her to perform some of the most thrilling stunts of her career and put her face in the public eye. This exposure landed her one of the top spots on TV Guide's list of "Hot Picks" for the Boys and Girls of Summer.
Danielle Burgio has now stunt-doubled for such high profile talents including Jennifer Lopez in Monster-in-Law (2005), Kelly Hu in Martial Law (1998), Jennifer Garner in Daredevil (2003), Kate Beckinsale in Pearl Harbor (2001), Debra Messing in Will & Grace (1998), and of course, her favorite project, "The Matrix" sequels where she landed the dream job of being the "Trinity" fight double. She has been profiled on CNN Headline News, Entertainment Tonight (1981) and Good Morning America (1975), and made numerous guest appearances on talk shows where she has been known to display her daredevil talents at a moment's notice.
Chronicle/Quirk Books published Danielle's first book, The Stuntwoman's Workout, in May, 2005.
In 2018 Danielle Burgio, with her upbeat and incredible personality, an her surprisingly indomitable spirit, received the Unsung Hero Award at the Artemis Women in Action Film Festival. "It is my immense privilege to be receiving the Unsung Hero Award from Artemis, who continues to blaze a mighty trail in recognizing powerful women in motion pictures. My journey in this industry has been a lesson in facing fear and learning the true definition of perseverance (both of which I continue to face on a daily basis!) and one that wouldn't be possible without the love and support of my friends, family and peers. Thank you for showing me that grit pays off!" says Ms. Burgio.