Carl Ciarfalio was born on November 12, 1953. He is an American actor, stuntman and stunt coordinator and a 40-year veteran of stage, television and movies. He has appeared in over 300 film and television projects. He is best known for portraying the Thing in the Roger Corman produced, but unreleased movie The Fantastic Four (1994).
Carl has worked with film and television legends including Martin Scorsese, Ron Howard, Steven Soderbergh, Tom Cruise, Clint Eastwood, Denzel Washington, Halle Berry and Chuck Norris. Carl got his start in the entertainment industry after having been an award-winning college wrestler who used his talents to get a job performing in the live western themed stage shows at Knott's Berry Farm and then at Universal Studios. He received his SAG card in 1977 and has been working in the film and television industry ever since.
Carl has appeared as guest-star and co-star in several television programs and feature films over his career, and was the recipient of the "Best Fight Sequence" award in the 1st Annual Stuntman Awards for his performance in the television series, Knight Rider (1985).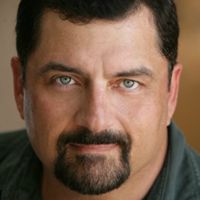 Carl became a member of the Stuntmen's Association of Motion Pictures in 1985 and served as President from 1992 until 1996. He served on the Board of Governors at the Academy of Television Arts and Sciences for two terms and was the Governor of the Stunt Peer Group, which he helped to form in the year 2000.
In 2001 Carl Ciarfalio was a key player in establishing the first Emmy Award for Outstanding Stunt Coordination For A Drama Series, Limited Series or Movie; this Emmy is now awarded each year at the Television Academy's Creative Arts Awards Ceremony.
Carl also served as the stunt community liaison during the creation of the annual Taurus World Stunt Awards and the Taurus Foundation, and continues to serves on its Blue Ribbon Committee.
Carl Ciarfalio is a supporter of all stunt professional, but he has been especially supportive of stuntwomen in the industry and has contributed numerous articles promoting stuntwomen to this website and other websites owned by Martial Arts Enterprises. We are very thankful for his help and support.