Mahsa Ahmadi is the first Iranian stuntwoman. When she was six years old, Mahsa's mother enrolled her in gymnastic classes. The following year, in 1996, Mahsa was chosen for the gymnastic team. Mahsa was the Iranian girls gymnastic champion until she turned 18, when, due to the laws in Iran, she was forced to give up gymnastics at the height of her career. Luckily, when she was 17, she began learning stunting and became the first Iranian stuntwoman. As the first stuntwoman in her country, it was almost impossible to get directors and producers to trust in her abilities. Her stunt instructor, Mr. Arsha Aghdasi, gave Mahsa her first big break. He allowed Mahsa to show her abilities by taking his place in an advertising teaser he was working on.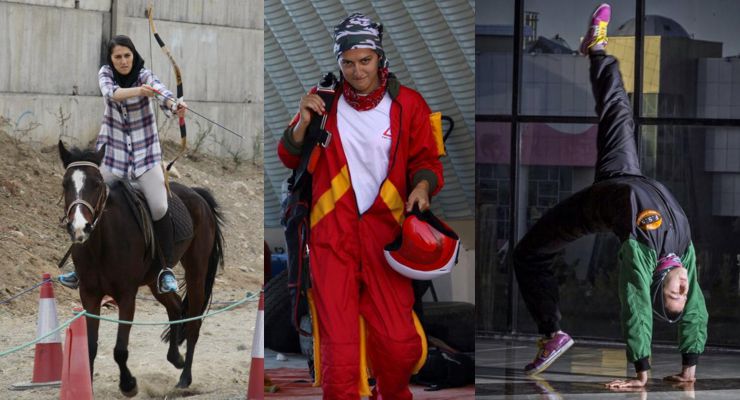 As a stuntwoman, Mahsa Ahmadi, has developed her skills in numerous sports including horseback riding, shooting, high jumping, martial arts for movies, paragliding, rigging in heights, car crashes, motorcycle riding, motorcycle falling, parkour, skydiving, base jumping, fire, bungee jumping and wind tunnel flight. Many of these sports didn't exist in Iran including wind tunnel training, skydiving and base jumping so Mahsa traveles to other countries at her own expense to be trained, then she would continue to practice in her own country and eventually she began to train others, becoming the first instructor. She was the first Iranian woman in 35 years to skydive in Iran after the regime change. She is the one and only woman para base jumper in Iran, as well as the one and only female base jumper and she is the first woman to test the first wind tunnel in Iran, becoming the first instructor after the wind tunnel opened.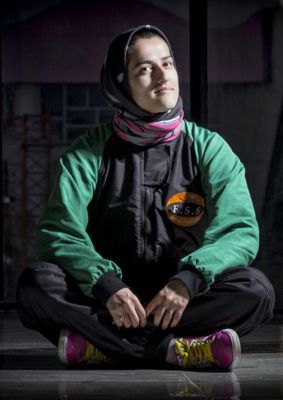 Mahsa Ahmadi entered the Turkish cinema as a stunt performer in 2008. Turkey didn't have any stuntwomen at this time. She was then invited to perform in Skyfall (2012) under stunt coordinator Garry Powell and she was awarded the Screen Actor Guild Award 2012 for Outstanding Action Performance by a Stunt Ensemble in a Motion Picture Skyfall (2012). The first women stunt performers she ever met were where she met were Angela Meryl and Annabel Wood who were also working on Skyfall. After her experiences on Skyfall, she knew what she wanted to do for the rest of her life.
In 2014, Mahsa Ahmadi was invited to work on the Bollywood film Bang Bang (2014) under the stunt coordination of Andy Armstrong.
While working on Bang Bang (2014) Mahsa met stuntwomen Jennifer Caputo and Marie Fink. Jen became her role model and Mahsa was determined to become a strong stunt performer like Jennifer Caputo. She has become a strong stunt performer and she is now assisting with stunt coordination in both Ice Age (2015) and 360 Degree (2015).
Mahsa Ahmadi is part of the Persian stunt group Stunt13.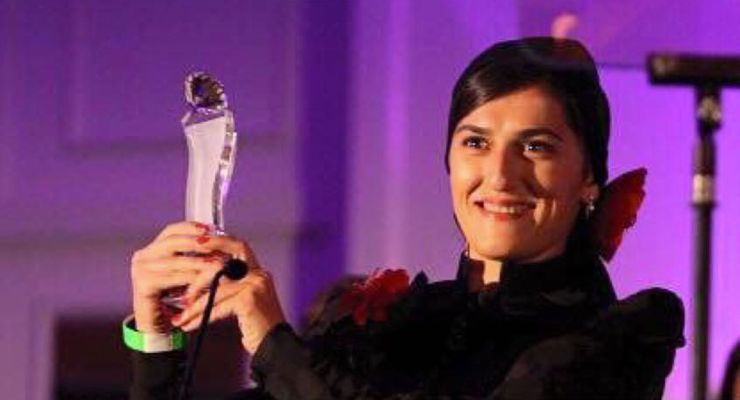 On October 18, 2015, Mahsa Ahmadi won the Crystal Award at the Action Icon Awards. The Crystal Award honors a stuntwoman who exemplified extraordinary talent and has overcome challenges faced as a woman in a foreign country. She won the Stunt Unsung Heroine award at the 2019 Artemis Women in Film Festival.