Andy Armstrong was born in 1953 in Buckinghamshire, England. His family is part of a living dynasty of stunt performers, the Armstrong's. The Armstrong family has been responsible for as many action moments on film as any family on earth. Andy was a fierce competitor in many forms of two and four wheeled motor sport before entering the movie industry. He began his film career in 1972 in England and France as a vehicle stunt performer.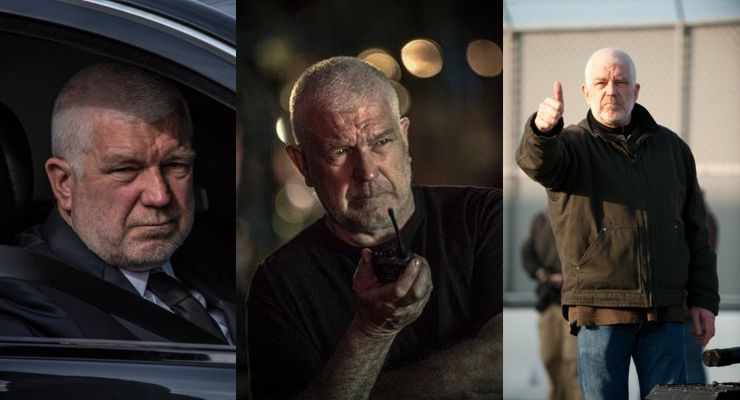 In 1973 Andy decided to make use of his organizational skills and began working as an assistant director as well as a vehicle stunt performer. This proved extremely successful and Andy rose through the ranks becoming one of the youngest and highest paid first AD's in the world. Andy specializied in very large international productions that involved complex, dangerous and logistically difficult stunts and action sequences. He worked on three of the largest James Bond films, The Man With The Golden Gun (1974), The Spy Who Loved Me (1977) and Moonraker (1979). From 1973 to 1987 Andy worked as an Assistant Director on more than 70 international movies. As First Assistant Director, Andy's credits include, among many others, several Oscar nominated movies including Best Picture Oscar Nominees, Hope and Glory (1987) and The Dresser (1983).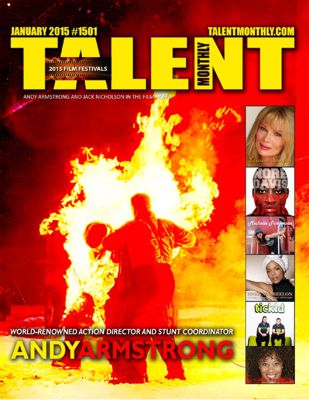 One of Andy's early breaks came while he was still only 28 years young. Andy was asked to take over directing the Second Unit of the hugely successful International hit movie Highlander (1986), now considered a cult classic. The success of this movie and the notice Andy's action sequences received helped establish him as a successful Second or Action Unit Director and Andy's Career was firmly forged. By 1987, with major credits under his belt, Andy decided to concentrate more on action, creating and directing entire action sequences. This move led Andy to design, coordinate and or direct some of the largest action sequences ever achieved on many international productions. In 1989, Andy moved permanently from England to the United States, taking up residence in California. He began working steadily in the action entertainment industry in Hollywood.
Andy's work includes the huge (Twelve hundred people) Teamster battle in Hoffa (1992), the (Fourteen hundred people) charge and battles in Stargate; the action on Galaxy Quest, the World War One Battle Scenes for Oscar Winner Frank Pearson's TV Movie Truman (1995) and the huge battles in Tim Burton's Planet of the Apes (2001), the action sequences on Scooby Doo 2 (2004), Cat Woman (2004), I Robot, and Eragon the iconic music videos, Metallica's I Disappear and Sheryl Crow's Steve McQueen as well as many TV series episodes for Jerry Bruckheimer TV and Warner Brothers TV.
Andy's work has taken him from tropical rain forests to the arctic circle, through deserts in over forty countries on six continents around the world. These include US, Canada, Mexico, England, Scotland, Ireland, Wales, France, Austria, Holland, Italy, Switzerland, Denmark, Norway, Czech Republic, Croatia, Serbia, Bosnia, Herzegovina, Slovenia, Montenegro, Lithuania, Malta, Majorca, Israel, Egypt, Brazil, Argentina, Paraguay, New Zealand, Australia, Canary Islands, Cayman Islands, Dominican Republic, China, Borneo, Singapore, Hungary, Hong Kong, India, Japan, The United Arab Emirates. Andy has worked in six of the World's seven continents.
Andy Armstrong has successfully written, directed and produced movies and television, and has lectured on the art of action movie making in colleges and at film schools. Andy's hobbies are still driving race cars and riding motorcycles.
Recently Andy and his brother, Vic, have worked more often as a team, together with Andy's Son, James, Vic's Son, Scott, Vic's Wife, Wendy and Vic's Daughter, Georgina. Together they designed, directed, coordinated and performed the action on Sony's The Green Hornet (2011) creating action sequences as big and complex as any action movie ever made, employing over 170 Hollywood stunt performers. During the making of The Green Hornet James, Scott and Andy each performed huge, innovative and very spectacular vehicle stunts in the same car chase. The family once again teamed up to bring Marvel's epic Norse Warrior, Thor (2011), starring Chris Hemsworth, Natalie Portman and Anthony Hopkins, to the big screen. This was immediately followed by the commission to design, choreograph and shoot some huge additional battle sequences for the Nicholas Cage crusades movie, Season of the Witch (2011) and then the family of Armstrong Action were once again together again to entirely reinvent the whole style of action for The Amazing Spiderman (2012) and the next chapter of adventures of the webbed crusader, The Amazing Spiderman 2 (2014) for Sony Studios. Andy designed the action for a huge travelling live arena show, Marvel Universe Live which begin touring in June 2014. Andy also designed and directed the action sequences for the largest budget Bollywood action movie ever been made, Fox Star's Bang Bang (2014).
In May 2016 Andy Armstrong received the Taurus World Stunt Award's Lifetime Achievement Award. He was honored by Artemis Women in Action Film Festival 2017 with the Artemis Stunt Rebel Award for promoting stunt women in major motion pictures.
Andy Armstrong is the author of the Action Movie Maker's Handbook: The Art of Movie Action, a manual for everyone interested in making great action movies. He has also been teaching a course at the New York Film Academy as well as doing seminars and talks at different United States and International venues.