Are you trying to break into the film industry? Would you like to escape your 9 to 5 job? Do you desire a more fulfilling lifestyle? Maybe you just want a behind the scenes look into one of the most important professions in the movie industry. How to Stunt in Hollywood was designed to put the spotlight on the men and women who perform and design the fantastic feats and awe-inspiring stunts that you've come to love. Most importantly, the book will give you insight and advice to help motivate you in your life's continuing journey.
This book is comprised of interviews from some of Hollywood's top stunt professionals. All together, they have worked on some of the biggest films and TV shows of all time, earning billions of dollars combined, including The Avengers, Spiderman, Iron Man, Suicide Squad, Batman V Superman, Charlie's Angels, Daredevil, NCIS, Rush Hour and more. They all come from different walks of life but share similar traits and characteristics that have helped them succeed. So what are their secrets and how can you model their success? How to Stunt in Hollywood will teach you what it takes. You will learn how they perform at the highest levels through the methods they use to take care of their bodies, what they eat, and how they train. In addition, they share stories from their many experiences, some of their life philosophies, the best and worst business decisions they've made, how they've dealt with adversity, and much more. It's time to stop waiting and start stunting.
About the Author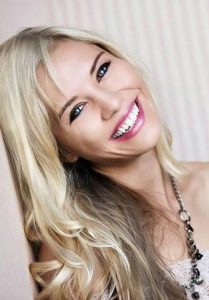 Amy Johnston is an American Actress and 3rd Degree Black Belt Martial Artist who has rapidly been making her mark in Hollywood. From stunt doubling actresses on major films such as Captain America: The Winter Soldier and Deadpool, to now taking the front stage as a leading actress. Amy first starred in Lady Bloodfight by Voltage Pictures, released in 2016. She then went on to star in Female Fight Squad by Lionsgate, also released in 2016. Quickly following her first two films, Amy starred in the award winning short film titled The Gate. She is constantly working as an actress and martial artist in popular video games such as Tomb Raider and Spiderman. Amy also played the very memorable "Jane The Ripper" in Sony's new feature film titled Accident Man, released Feb.6th, 2018. Amy is constantly growing as an artist and always strives to inspire those around her to follow their dreams!