LaFaye Baker is a stunt performer and stunt coordinator known for her work on Se7en (1995), Star Trek: The Next Generation (1987) and Hannibal (2001). She is a probation officer and the Co-Founder of Diamond in the Raw Foundation and puts on the Action Icon Awards show each year to honor the unsung heroines of film and television, the risk-taking stuntwomen along with action-oriented actresses and extreme sports stars.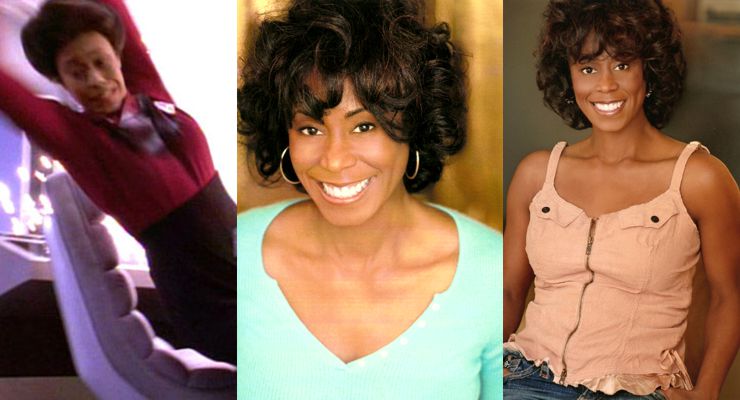 For a woman that jumped from teaching elementary school to redirecting juvenile delinquents… jumping 50 ft. from a tower was really no big deal!
LaFaye Baker has been in the entertainment industry for over 20 years and has over 135 credits in the industry as a Stunt Performer alone. She was the first African American Stuntwoman to Stunt Coordinate a big budget project Introducing Dorothy Dandridge. She is the executive producer of a documentary about African American Stuntwomen called Hollywood at Its Best. In addition, to her career as a stunt performer she has been working as a Probation Officer for over 22 years. As a Probation Officer, she has worked with juvenile delinquents and developed several innovative and creative special programs for at risk teens. Ms. Baker discovered that at risks teens were quite intrigued with the entertainment industry. By co-mingling her expertise in dual careers, she plans on increasing the ratio of women working in the entertainment field by creating programs that would be captivating for at risk teens (especially young girls).
LaFaye Baker graduated from California State University Long Beach where she received her Bachelors of Arts Degree. In 2002 she completed the University of California Los Angeles Film, Television and Digital Entertainment Studies Program.
Hollywood's best-kept secret switches gears… From doubling to directing, she is "Hollywood At Its Best!"
LaFaye Baker can do just about anything she puts her mind to. Not only does she have the physical coordination to claim a spot in the Guinness Book of World Records for stacking and twirling the most hula-hoops, but she also has the brains to go with it. One of LaFaye's most noteworthy projects, HBO's Introducing… Dorothy Dandridge, landed her on historical ground once again as she was recognized as the first African American stuntwoman to coordinate a big-budget production.
Moving beyond performing fights, fire work, explosions and precision driving to actually coordinating stunts is what piqued LaFaye's interest in film direction. A recent graduate of UCLA's certified film program, LaFaye Baker is well on her way to the next phase of her life. After enduring 14 years of stunt doubling and coordination, LaFaye looks forward to shadowing an action-oriented Director.
She is finally ready to perform her biggest stunt ever by becoming the first African American stuntwoman to work as an action-oriented second-unit film director. With a resume sure to set her apart from most other film directors, LaFaye Baker makes a strong debut exploring the realms of direction through her first docudrama, "Hollywood At Its Best." The 60-minute film profiles Baker, along with four other top African American stuntwomen in Hollywood and includes Vivica A. Fox, Lisa Raye, A.J. Johnson and Shaun Baker.

Before this most recent transition, LaFaye found her success through more than 130 films, television shows, music videos, and even a national advertising campaign for Southwest Airlines. Not only has she served as Stunt Coordinator on "Introducing… Dorothy Dandridge" and numerous short films, but she's also coordinated stunts on shows such as, "Sister, Sister," "Martin," and "Boy Meets World."
Though one of her most daring stunts on a Fugees' high-budgeted music video unfortunately led to injury, LaFaye Baker has successfully doubled over 30 African American actresses. Her projects include stars like Angela Bassett, Robin Givens, Regina Hall, Lynn Whitfield, Vanessa Williams, and Hattie Winston. Her contribution to Hollywood and the World of Entertainment as a whole is insurmountable, which is why LaFaye Baker is one of Hollywood's best-kept secrets.