Sharon Shaffer is a stuntwoman and stunt actress who performed stunts as a stunt actress in Star Trek IV: The Voyage Home (1986) and worked as stunt double in Star Trek V: The Final Frontier (1989). She is known for her work on Scarface (1983), The Blues Brothers (1980).
In 2006 she did the stunt documentary Hollywood at its Best with five leading African-American Hollywood stuntwomen including fellow Star Trek stuntwomen LaFaye Baker and Kim Washington.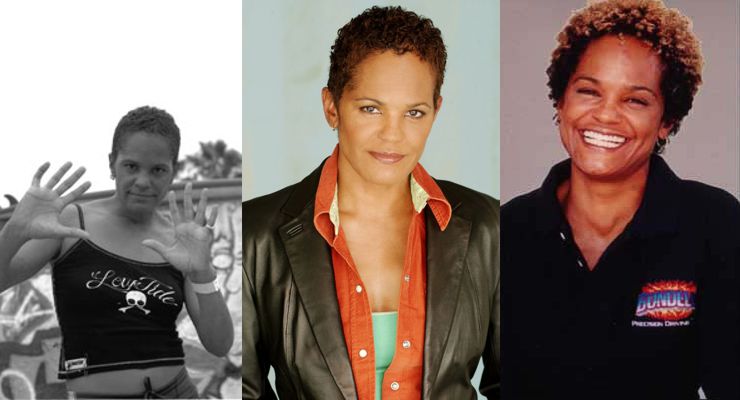 Her stunt resume includes films such as The Blues Brothers (1980), City Heat (1984, with Nicholas Worth), The Hills Have Eyes Part II (1985, with Michael Berryman, John Bloom, Penny Johnson, Nicholas Worth, and stunts by Jeff Smolek, Tony Cecere, Christopher Doyle, Rex Pierson, and Kane Hodder), Jumpin' Jack Flash (1986, with Whoopi Goldberg and Stephen Collins), Burglar (1987, with Whoopi Goldberg), Police Academy 5: Assignment: Miami Beach (1988, with David Graf, Matt McCoy, and Rene Auberjonois), Alien Nation (1988), Kindergarten Cop (1990), Vampire in Brooklyn (1995, with Joanna Cassidy, Marcelo Tubert, Wendy Robie, and stunts by LaFaye Baker, Irving E. Lewis, Dennis Madalone, Rusty McClennon, and Kim Washington), Showgirls (1995), Hollow Man (2000), and Blood Work (2002, with Tina Lifford, Glenn Morshower, Amanda Carlin, and stunts by Todd Bryant, Ian Eyre, and Gary J. Wayton).
Sharon Shaffer has also appeared in television series including as B.L. Stryker (1990), The Practice (1998, with Michael Cavanaugh, Carolyn McCormick, and stunts by Noon Orsatti, Spike Silver, and Alan Oliney), and Next Action Star (2004).