April Weeden is one of Hollywood's leading stunt women. She has doubled for numerous high-profile celebrities including Halle Berry, Jennifer Lopez and Vanessa L. Williams, Taraji P. Henson, Regina King, Gabrielle Union, to name a few. Whether it's jumping through a plate-glass window into a swimming pool, or driving through a mustard field at high speeds with a helicopter hovering overhead, there is no question that this stuntwoment's job falls into the category of unusual occupations. A native of Washington, D.C., April has a long list of film and television credits. Her films include "Seven Pounds," "Meet Dave," "Minority Report," "Swordfish," "Rat Race," "Blade," "Lethal Weapon 4," "I Still Know What You Did Last Summer," "Anaconda," and "Eraser." Her TV work includes "Community," "True Blood," "Strong Medicine," "Buffy the Vampire Slayer," "JAG," "Nash Bridges," "Melrose Place," and "Beverly Hills 90210." Most recently, she completed stunts in the films, "Johnson Family Vacation" and "Crash," and in the NBC TV series, "Las Vegas."
Tell us about growing up.
I grew up in the L.A. area. I was always athletic, horseback riding, jumping off buildings into trees. I wanted to be a race car driver. Instead of going to the movies on dates, I'd go to Ascott Raceway. I was a gymnast, cheerleader, ran track and was with the Black Ballet Jazz Company.
What was your first stunt?
It was "A Thin Line Between Love and Hate," for Kurt Bryant, jumping out of a window and riding a horse, which is my specialty. I'm in my tenth year.
What did your family think about you doing stunts?
They knew I'd be the one to do something different. They thought it was cool. They're proud of me. I was honored by the Black Arts Alliance with their inaugural Trailblazer Award for my accomplishments including opening doors for African American women. I've also helped bring awareness about handicapped people and their use in the industry. And I was active in making sure that precision and stunt drivers get their just pay for commercials.
What keeps you active outside of stunts?
I give scholarships to inner city children so they can train with Mike Cassidy at StuntKids.com. That means that they can also come to me and I'll teach them how to ride horses. I was raised by my mother, a single parent, and I had a wonderful childhood. I was always in camp. I was exposed to so many different things. So when I see a child in need, I try to give back. I have a mentoring program that several people have used. I show them how to make the right career choices in our industry. And I ask them to pass it on, "Each one teach one."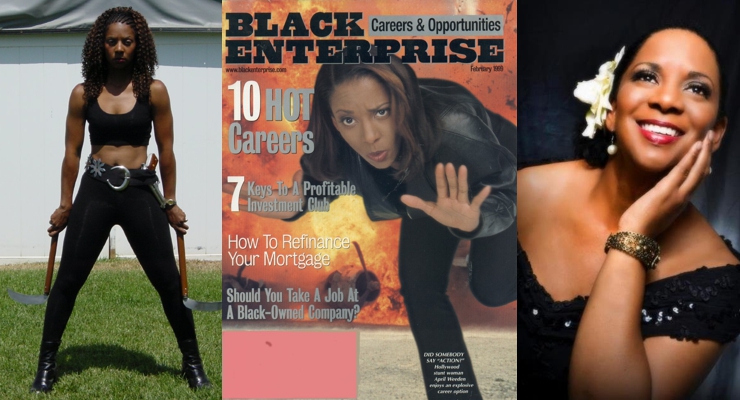 What's been your biggest challenge in the industry?
Being misunderstood. People look at me differently because I've made some strides in different areas and I speak out on issues. When I came in there was a need for African American stuntwomen. Now there's quite a few and I'm really happy to see that. Since my husband (Billy Washington) is such a great stuntman, people knew that he would train me and when I showed up on sets, I'd be ready to work. How I approach this business is that whatever God has for you, no one can take it away from you.
What would you like to see change?
Even though technology has advanced, there's always going to be a need for stunt people, coordinators, 2nd unit directors. It'd also be nice to see more of an inclusion of one another. It seems that once some stunt people achieve a certain status, they forget about each other. You might have been mucking stalls for a stunt coordinator. He hired you and now you're a coordinator, and maybe you forgot about him. It's important to remember those who opened doors for the rest of us.
Who are some people that you admire?
I always look to my husband first. There's Tony Brubaker, Gary Baxley, Pat McGoarty. Wally Crowder has taken me under his wing. Denise Lynn Roberts, she was really a fantastic spirit. Sandy Gimpel, Teri Cadiente, LeFaye Baker. Sonja Davis, one of my angels.
How do you think women fare in the industry?
I think that one of the myths that needs to be squashed is that after you have a child you're no longer as strong or fit as you were. A coordinator told me once, "When you're pregnant, don't tell anyone. Don't even tell me, cuz I'll think you're pregnant for ten years." We have a beautiful 2 year-old daughter and I'm in the best shape ever. I think that the door is wide open for women to coordinate and direct. Look at what Sandy Gimpel, Janet Brady and Donna Keegan have done.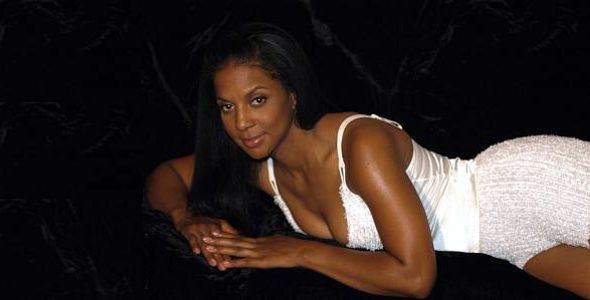 Tell us one of your favorite stunt stories.
I like sitting around with some of the older guys, listening to their stories. That part of the business is fun. And sometimes their stories even change.
What do you have coming up?
My dream is to be on Broadway. My brother is a music producer and he's producing my album. I love being "Mommy." If work comes I'll be happy about that. I'm involved with the Sickle Cell Foundation and I work with "Hands United Together." We go out to the community and speak to people about AIDS and HIV. You can see what I'm up to on aprilwashington.com.